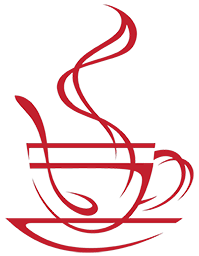 Welcome to ChatLAANZ
ChatLAANZ is a professional development and community building opportunity based on a model demonstrated by Australia and New Zealand Student Services Association Inc (ANZSSA). They are Zoom (or Teams) meetings of about 40-50 minutes each, scheduled at lunchtime, that provide examples of what colleagues at various institutions are doing in certain areas of interest. If you would like to attend, please fill out the form below and it will send you the relevant link/s. You can continue discussing the ideas afterwards using the chat or blog space on this page.
In 2023, we have lunchtime sessions from 12:10 – 1:00 pm on the following dates:
26 May | 30 June | 28 July | 25 August | 29 September | 27 October
When possible, the slides and recordings of the sessions will be made available. Scroll to see the block called "Past ChatLAANZ sessions"
Session 2: 30 June, at 12:10 – 1:00 pm
The secret to dreampot cooking: Understanding the world of our students through a sociological lens
Presenter: Dr. Fiona Beals (presenter bio pop-up)
Often when we talk about the students of today, we focus on things such as technology and, within the discipline of education, the psychological needs of students. But as the pressures on tertiary education change to meet the needs of a society that turns research into capital and demands young people achieve some form of higher education with  competency in literacy and numeracy, should we only focus our discussions on technology and psychology?
This presentation will use classical theories of sociology to explore the pressures facing our students today and present a philosophical argument for thinking differently about our students and celebrating the opportunities we have, as educators, in the unique environment in which we are situated.
Continue the chat
Leave a comment, ask a question, and discuss Chatlaanz themes.
You will be asked to leave your name and email address as a security measure. These will not be published with your comment. As a courtesy, please also add your name and institute as part of the text in the comment (otherwise it might get flagged as spam).
Eg: Katherine Gilliver Brown (University of Waikato)
Your comment text…  
October 2021
Topic: Wellness at work
Facilitator:  Jennifer Yates, (Auckland University of Technology)
Watch this session
September 2021
Topic: Stories of equity from Māori Learning Advisors
Facilitators: Herewini Easton (Te Herenga Waka Victoria University of Wellington)
Tania Oxenham  (Waikato Institute of Technology)
Matt Tarawa (Waipapa Taumata Rau University of Auckland)
Watch this session
Herewini's Ako video
August 2021
Topic: Rainbow101: Supporting diversity on campus
Facilitator: Andrea Trueman (Weltec & Whitereia)
Watch this session
July 2021
July 30, 2021
Topic: Working with Neurosensitive students
 "Our inaugural ChatLAANZ was a resounding success … at one point there were about 40 of us" (Andrea Trueman, Chatlaanz co-organiser).
Facilitator: Kaaryn Cater (Weltec & Whitereia)
Watch the session
September 2022
Not another box: Working with students with dyscalculia
Gary Sharpe (WITT) (with Hannah)
August 2022
Virtual writing retreats: The use of Padlets
Maryam Mariya and Andrea Haines (University of Waikato)
July 2022
Engaging students emotionally in academic integrity instruction
Katherine Brown and Clementine Annabell (University of Waikato)
June 2022
ICARE Framework for communicating student voice to teaching staff
Tiffany Stenger (Whitireia)
Watch this session
May 2023
LAs & AI: Flying the plane whilst building it
Kate Absolum and Mark Bassett (AUT)
Wearing two hats: On being a librarian and a learning advisor.
Bridget's bio:
Bridget has extensive experience working in an academic environment.  She has worked in an academic library setting for more than 20 years in a variety of roles. In 2015, her role evolved and moved into academic support as a Learning Advisor, Librarian and Copyright Officer.
Bridget loves referencing and is passionate about the role Librarians and Learning Advisors play in the learner journey from enrolment to graduation. Bridget currently manages the Learning Centre, Library and Printery teams at WITT. She is active nationally as an Executive Committee member of ATLAANZ. Bridget also sits on the Standing Committee on Copyright for the Library and Information Association of New Zealand Aotearoa (LIANZA).t Whitireia Weltec. She has a particular interest in supporting neurodivergent learners and is conducting research in the field.
Title: Not another box: Working with students with dyscalculia
Gary Sharpe (WITT)
This presentation will cover what is known about dyscalculia, where we are at globally, what we are doing (and can do) to support students with dyscalculia and finish with a discussion.
Gary's bio:
Over the past ten years, Gary has had a strong focus on working with the population that is challenged by numbers, which has led to collaboration with Loughborough University UK developing a screener for dyscalculia. He was part of the original Literacy and Numeracy Champions training undertaken through the National Centre at Waikato University, this work morphed into Literacy and Numeracy Advisor for WITT. This role links closely with Gary's work as a learning skills tutor for mathematics.
Material Gary has developed has been used across the sector, within Industry and globally.
Current focuses are:
Development and trialling of a screener to identify individuals that are challenged with numeracy and dyscalculia (age 5yrs to adult)
Ongoing development of number resources to support dyscalculics
Implementation of a Dyscalculia strategy with schools.
Presenter guide
Technical:
If possible, use professional Zoom (to avoid the instance closing abruptly before the session is over). (NB: if you don't have professional Zoom, another institution can host for you, with you as co-host.)
Please record the session (when you set up the session you can set recording to automatic in the settings).
The recording's share settings should be public access (or anyone with the link). Forward the publicly shared video link to Katherine. She (or Ruth or Kate) will put it onto the ChatLAANZ webpage.
Attach your slides (or a pdf of the slides) and a small representative image to the same email.  Katherine et al. will make the slides into a pdf and use the image as a thumbnail button for accessing them.
Running the session:
Allocate a co-host (someone from your institution, but at a pinch, it could be someone from within the session). This person would check that the session is being recorded, admit participants, monitor the chat activity, and manage breakout rooms.
When using breakout rooms, leave a group in the main session for the recording. This will give people watching the session retrospectively something to watch during the breakout part of the session.
Session feedback:
We suggest that you ask participants to respond to these questions in the chat window.
What might you use from today's session?
Can you suggest a session or a follow-up to this session?
Would you like to offer a session?
What is a session you would like to attend?
Presenter Bio: Dr Fiona Beals
Dr Fiona Beals received her PhD from Victoria University of Wellington in 2007 and has since published in the fields of sociology of youth, sociology of education and qualitative research methodologies. Dr Beals' research stems from a grassroots desire to see a change in Aotearoa NZ so that all children and young people have the same opportunities in life. Dr Beals has an established reputation in youth sector here in Aotearoa NZ and abroad. She currently leads Teaching Innovation, and Research activities across Whitireia and WelTec.
Dr Beals is a proud West Coaster who can be often seen eating a whitebait fritter while she is engaging in research practice.