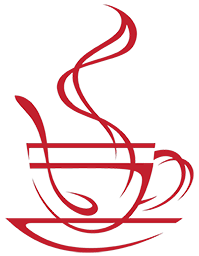 Welcome to ChatLAANZ
ChatLAANZ is a professional development and community building opportunity based on a model demonstrated by Australia and New Zealand Student Services Association Inc (ANZSSA). They are Zoom meetings of about 40 minutes each scheduled at breakfast or lunchtime that provide examples of what colleagues at various institutions are doing in certain areas of interest and the opportunity to talk about the ideas.
Breakfast sessions at 8:30 am – 9:10 am
Lunchtime sessions 12:00 noon – 12:40 pm
When possible, the slides and recordings of the sessions will be available at the bottom of the page.
Expired: Friday 10th June, 8:30 am
ICARE Framework for communicating student voice to teaching staff
Tiffany Stenger (Whitireia)
Friday 8th July, 12:00 pm
Engaging students emotionally in academic integrity instruction
Katherine Brown and Clementine Annabell (Univerity of Waikato)
Friday 12th August, 12:00 pm
Online writing retreats: The use of Padlets
Andrea Haines and Maryam Mariya (University of Waikato)
Continue the chat
Leave a comment, ask a question, and discuss Chatlaanz themes.
You will be asked to leave your name and email address as a security measure. These will not be published with your comment. As a courtesy, please also add your name and institute as part of the text in the comment (otherwise it might get flagged as spam).
Eg: Katherine Gilliver Brown (University of Waikato)
Your comment text…  
October 2021
Topic: Wellness at work
Facilitator:  Jennifer Yates, (Auckland University of Technology)
Watch this session
September 2021
Topic: Stories of equity from Māori Learning Advisors
Facilitators: Herewini Easton (Te Herenga Waka Victoria University of Wellington)
Tania Oxenham  (Waikato Institute of Technology)
Matt Tarawa (Waipapa Taumata Rau University of Auckland)
Watch this session
Herewini's Ako video
August 2021
Topic: Rainbow101: Supporting diversity on campus
Facilitator: Andrea Trueman (Weltec & Whitereia)
Watch this session
July
July 30, 2021
Topic: Working with Neurosensitive students
 "Our inaugural ChatLAANZ was a resounding success … at one point there were about 40 of us" (Andrea Trueman, Chatlaanz co-organiser).
Facilitator: Kaaryn Cater (Weltec & Whitereia)
Watch the session
ICARE Framework for communicating student voice to teaching staff
Tiffany Stenger (Whitireia)
Learning Advisors acquire information about the challenges that students face, often relating to the physical environment, course work and resources, and assignments. We felt that we needed a way to share students' voices with teaching staff in order to enhance their learning experiences, and we developed a five-step process to enable this. This session briefly outlines our ICARE Framework that is currently being piloted at Whitireia and is already proving valuable.
Tiffany's bio
Tiffany Stenger is a Learning Advisor at Whitireia Weltec. She has a particular interest in supporting neurodivergent learners and is conducting research in the field.
Engaging students emotionally in academic integrity instruction
Katherine Gilliver-Brown and Clementine Annabell (University of Waikato)
The University of Waikato's Academic Integrity (AI) course uses visual storytelling in the form of short comic strips to provide context for the AI content. Students are invited to comment on the stories and reflect on how the stories fit with their own concepts of "respect for diversity of opinion, fairness in learning practices, and honesty in the use of source material" (Gilliver-Brown & Ballinger, 2017, citing University of Otago, 2015), which represent core values of Western academic culture. The hope that the authors had of encouraging learners to engage at a personal level with the stories and the principles they represent is seen by the deep insights they have provided in the discussion fora and by the evident willingness of the students to explore and participate in the other types of activities. The University of Waikato has recently made this course available as an OER, so ChatLAANZ attendees will see the modules in situ and discuss a wider application for this approach to AI content delivery.
Clem's bio
Clementine is an eLearning Designer in the Centre for Tertiary Teaching and Learning (CeTTL) at the University of Waikato (and until recently as acting director of English Language Development). She works with tertiary teachers to optimise their learning design, particularly as it relates to effective implementation of teaching technologies.
Katherine's bio
Katherine is one of the Learning Advisor team with Student Learning in CeTTL. Recently she has become increasingly interested in academic integrity matters, particularly with the way that tertiary institutions manage providing adequate instruction and support for students in the academic integrity space.
Reference:
Gilliver-Brown, K., & Ballinger, D. (2017). The integrity games: An interactive story education approach to teaching academic integrity. ATLAANZ Journal 2(1), 68-81. https://doi.org/10.26473/ATLAANZ.2017.2.1/004
Title: Online writing retreats: The use of Padlets
Andrea Haines, & Maryam Mariya (University of Waikato)
For many years, Student Learning, at The University of Waikato, has been offering face-to-face writing retreats for research students from all divisions. However, in the last two years, some of these events have not been possible due to Covid-19 restrictions. Therefore, as organisers, we looked at ways to provide an online retreat environment in which students would experience a sense of togetherness and be able to share, learn and collaborate as they can in a physical setting. The Padlet application, an interactive tool, seemed to offer the potential to meet our aims. We have used Padlet in a number of retreats and not only received positive feedback but also gained access to useful resources we can use in future work with students.
Presenter Bios
Dr Maryam Mariya is a Senior Tutor at Student Learning, at The University of Waikato who engages in the development of English Language resources to help improve language learning for the diverse need of students. She has recently been involved in conducting research seminars, workshops and retreats for students.
Andrea Haines is a Senior Tutor at The University of Waikato, with a particular interest in graduate writing in all disciplines. She has facilitated writing retreats for many years.
Presenter guide
Technical:
If possible, use professional Zoom (to avoid the instance closing abruptly before the session is over). (NB: if you don't have professional Zoom, another institution can host for you, with you as co-host.)
Please record the session (when you set up the session you can set recording to automatic in the settings).
The recording's share settings should be public access (or anyone with the link). Forward the publicly shared video link to Katherine. She (or Ruth or Kate) will put it onto the ChatLAANZ webpage.
Attach your slides (or a pdf of the slides) and a small representative image to the same email.  Katherine et al. will make the slides into a pdf and use the image as a thumbnail button for accessing them.
Running the session:
Allocate a co-host (someone from your institution, but at a pinch, it could be someone from within the session). This person would check that the session is being recorded, admit participants, monitor the chat activity, and manage breakout rooms.
When using breakout rooms, leave a group in the main session for the recording. This will give people watching the session retrospectively something to watch during the breakout part of the session.
Session feedback:
We suggest that you ask participants to respond to these questions in the chat window.
What might you use from today's session?
Can you suggest a session or a follow-up to this session?
Would you like to offer a session?
What is a session you would like to attend?